Success and breakthrough need not take a long time or "be hard."
That's my commitment to you. So let's just GET IT DONE.
In today's episode of Online Alchemy Johanna Lynn identifies her "stuck point" and we come up with a solution and a solid marketing plan in 20 minutes.
Stuck Point:
She wants to double her in person workshop size for Family Constellation work. The results from these workshops are different for everyone so it's challenging to describe the VALUE in order to effectively market to an audience that doesn't know her.
Currently most people who are coming to the workshops have done some one on one work with her already. She would like to expand into a bigger arena.
Solution:
Identify internal patterns in the results people are getting. Map out the emotional "journey from _____________ to _____________.
Create a "story arc," and break it down into an ad angle, a lead magnet, a 3-part email series and an offer.
We also come up with a timeline and targeting for her Facebook Ad Campaign!
I can't wait to hear about her results with this.
You can watch it here!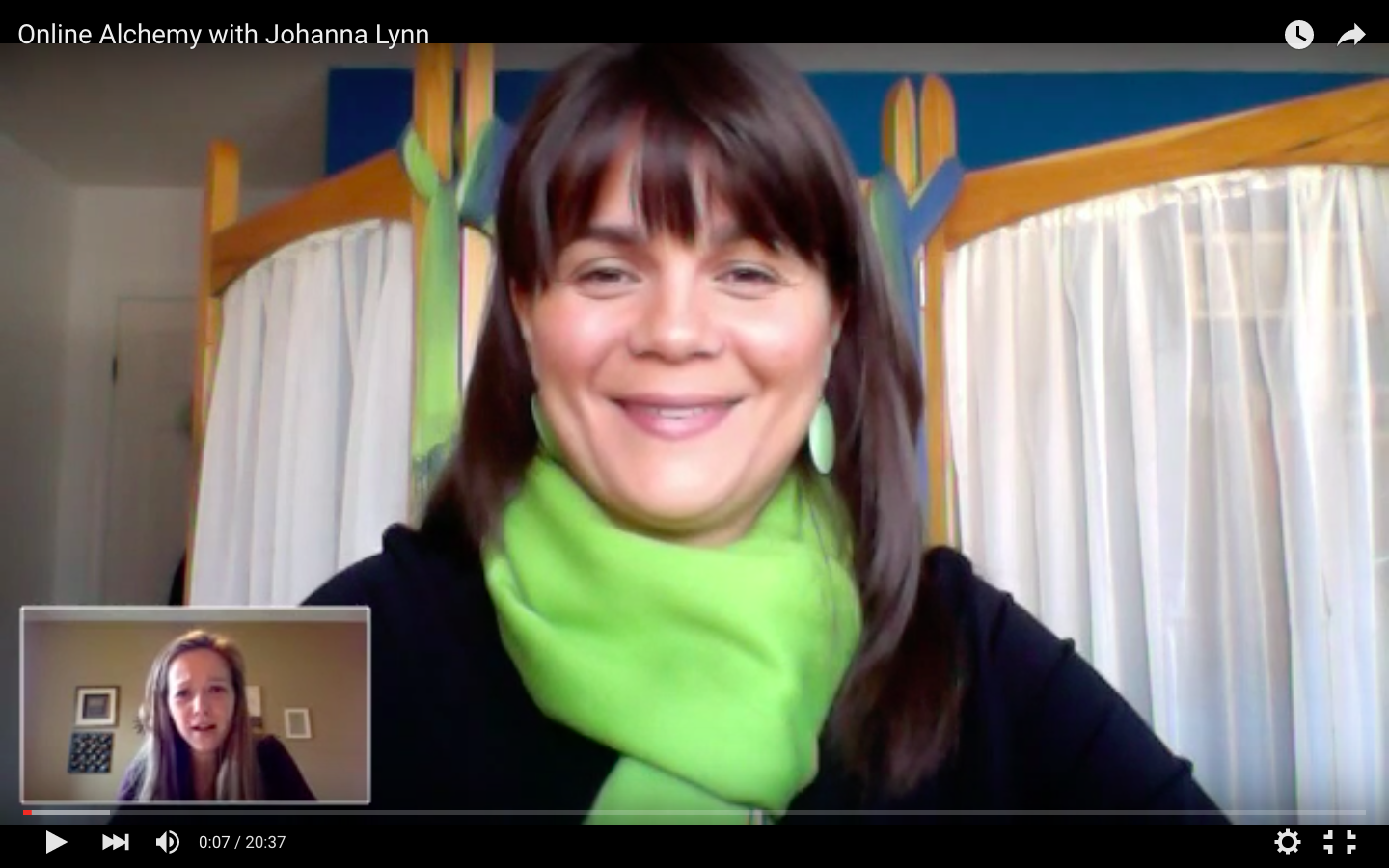 If you learned anything you can apply to your business I would love to hear about that in the comments below!
Kylie