STORY MarkEting
for impact driven brands and businesses
Get The Core Story Formula I Used To 100x Returns My Very First Ad Campaign
You've probably heard by now that adding story to your online efforts generates higher quality leads, increases engagement in your community and gets you better sales conversions.
But if you're like most people, you have no idea where to start.
> You don't know what stories to tell.
> You don't know how to get the right blend of empathy and vulnerability while still driving action.

You can successfully add yours to every single component of an online marketing funnel including Facebook Ads, LinkedIn Ads, Landing Pages, Lead Magnets, Email Sequences, Sales Processes, Content Marketing, Social Media and even Affiliate Programs/Strategic Partnerships.
impact oriented brands & businesses…
(and some solopreneurs if it's a good fit) to tell the right brand story that will create loyalty and viral sharing. Then tell it across platforms, channels, and sequences that sell for you while you focus on what you love best.

Together we will work to drive deeper engagement, more viral potential, more leads, & increased selling

Using my highly customizable Core Story Formula, Brand Story Arc, Micro Content Strategy and Your Customer/Client Hero's Journey you'll know what stories to tell, where and when… for maximum emotion and ROI.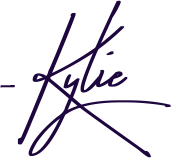 If you are looking to grow your business quickly, there...